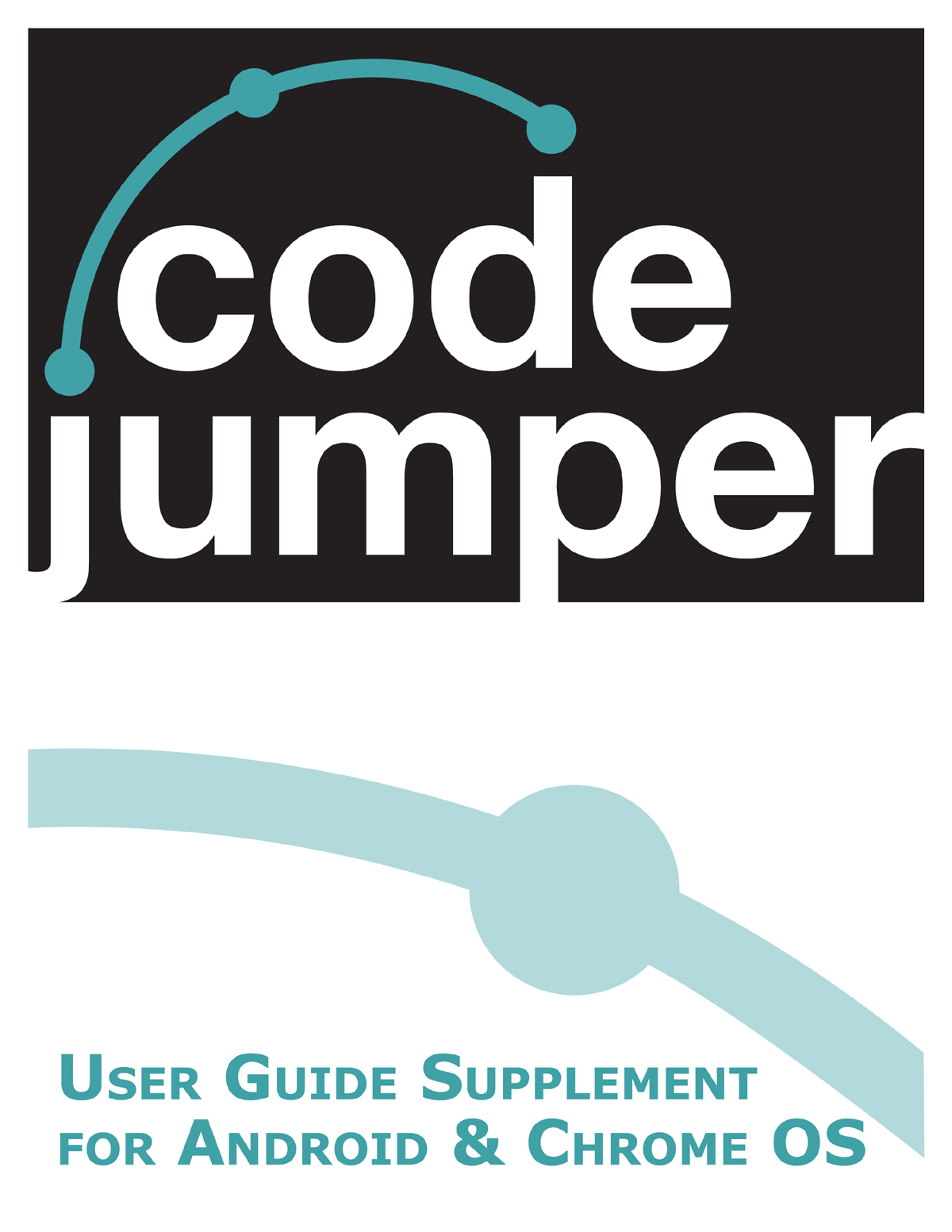 Code Jumper User Guide,
Supplement for Android & Chrome OS
American Printing House for the Blind
Code Jumper Curriculum: Lessons
Copyright © 2020 American Printing House for the Blind
All rights reserved. No part of this publication may be reproduced, stored in retrieval system, or transmitted in any form or by any means, except as expressly permitted under copyright law, without written permission of the publisher.
Published by American Printing House for the Blind
1839 Frankfort Avenue, Louisville, KY 40206
www.aph.org | [email protected]
In addition to the Windows operating system, the Code Jumper coding tool is also supported on devices running Android 6 or later, or on modern Chromebooks that allow for the installation of Android apps from the Google Play Store.
Installing Code Jumper On Android Or Chromebooks:
Locate and open the Google Play Store app on your device
Activate "Search," and search for Code Jumper and submit the search
Install the app titled "Code Jumper by American Printing House"
You can return to your device's home screen or desktop and locate Code Jumper in your list of apps, or simply choose the "Open," button from within the Play Store app. Upon opening the Code Jumper app you may be asked to accept some permissions related to device storage etc. Accept these permissions for the app to function.
Pairing Your Code Jumper Kit:
Upon launching the app, the first thing you will need to do is pair your Code Jumper Hub to your device.
Navigate to the item that says "Bluetooth not connected button," and activate it. This takes you to your device's Bluetooth settings screen.
Turn on the Code Jumper Hub by turning the volume dial. You should feel and hear a click
Activate the "Add Device," option. It will scan for your Code Jumper hub
Activate the new item that says "Code Jumper (Serial Number)". When paired it will show as paired / connected
You may need to accept Bluetooth permissions at this point or when you return to the Code Jumper app
You may now hear the audio coming from the hub's speaker and are ready to begin coding!
One item of note when using Code Jumper for Android or Chrome book in comparison to the Windows version. When looking at the Code Jumper app on these devices, only one thread of code is visible on screen at a time. If multiple threads of code are being used simultaneously, you can use a two finger slide left or right to scroll left or right on an Android device running Talkback, or by activating the desired thread at the bottom of the screen on Chromebook.
For more resources, visit codejumper.com
Copyright © 2020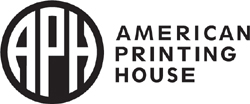 1839 Frankfort Avenue
Louisville, Kentucky 40206
502-895-2405 • 800-223-1839